PROGRAMS
OFFICE LOCATIONS
WHAT OUR PATIENTS ARE SAYING
John Miller
September 29, 2021.
Have been treated by two therapists (Becca and Brenna) for back muscle spasms. They are both very competent, excellent "bed side manner", professionalism and skill. Their therapy and advice is improving my quality of life. Would actively seek treatment from them again if/when necessary.
Michele Fon
May 21, 2021.
The team is very welcoming and certainly knowledgeable. I felt at ease and have numerous appointments scheduled in the future. I highly recommend.
These people know what they are doing! I will HIGHLY recommend Select Therapy to anyone needing some help getting moving
Derrick Johnson
April 19, 2021.
Sarah Lundy and Breanna are amazing! If you need PT I recommend Select Therapy.
Toni Ford
March 17, 2021.
Wonderful service. Easy access, and they truly care about their patients.
William Stangler
February 28, 2021.
I found Select Therapy helpful, very conscious of my comfort during this Covid time, and a very knowledgeable physical therapist. And I got relief
We work closely with athletes and coaches to rehabilitate the injured athlete using sport-specific exercises and mechanics. The injuries we treat range from sprained ankles to sports concussions.
The Select Therapy Integrative Training Program:
Strengthening and conditioning for injury prevention.

Individualized sport-specific exercise program.

Improves the athlete's skill, movement patterns, and strength.

Athletes are supervised by a Physical Therapist while completing an hour long, weekly interval training program prior to the season.
How can Select Therapy PT Help?
Reducing pain, strengthening, and returning to the sport you enjoy
The Select Therapy return to throwing progression is designed to help athletes who have sustained injuries to their throwing arm return to high level overhead throwing required for athletic participation. An athlete may begin the return to throwing program after a satisfactory clinical exam showing normal ROM, minimal pain, adequate strength, endurance, and dynamic stabilization required for the activity.
What makes this program unique?
The return to throwing progression includes a complete description of a full body dynamic warm-up, brief throwing warm-up, cool down activities, and important points on throwing mechanics as well as tips to safely build velocity.
How soon can I return to throwing?
Off-season Return to Throw Program (4-6 weeks)

Off-season Return to Pitch Program (4-6 weeks)

Accelerated In-Season Return to Throw Program (12 days for position players, 21 days for pitchers)

Protocols modified for Professional/Collegiate athletes and High School level athletes.

Little League Throwing Program (3 weeks)
May be used for recovery from injury or increasing arm strength

Softball Return to Throw Program (3-5 weeks)
Program modified for softball appropriate distances
Suggested Supplements to the Return to Throwing Progression:
Functional Movement Screen (FMS)

Rotator cuff strengthening program (i.e. Buss Protocol)

Plyometric work and lower extremity strengthening
What kind of training does your PT have in this?
Our physical therapist, Brett Kramer, DPT is highly trained in this program. He has built on his knowledge not only through personal experience with playing baseball from his childhood to the current time, but also through rigorous study and training. He has attended the American Sports Medicine Institute (ASMI) Injuries in Baseball Conference and helped many athletes return to sport.
Brett has a passion for working with athletes. Call us today for more information or to schedule an appointment with Brett at either our Baxter or Pierz location.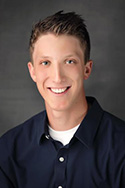 What is a concussion? 
A type of traumatic brain injury

Caused by a blow to the head or body, a fall, or trauma that shakes the brain inside the skull

 
How does the brain heal from a concussion?
Just like any other part of the body, the brain requires rest after a concussion

A concussed brain works very hard to perform even basic functions (dressing, reading, listening, making a sandwich)

 
What is brain rest?
Limiting physical and cognitive/mental activities.

There are two classifications of brain rest: 

Complete rest

Stopping all physical and mental activity
Essentially laying in a dark room and resting

Relative rest

Avoiding or limiting physically or mentally straining activities
Allowing some level of activity

 
General Recommendations for Resting:
Complete one task at a time

Limit household / farm chores

Avoid mentally taxing activities and environments

Limit physical activities

 
How can Select Therapy help?
Select Therapy physical therapists are highly trained in the observation and management of patients who have a concussion. They use the ImPACT (Immediate Post-Concussion Assessment and Cognitive Testing) screen to understand the baseline function. Treatment may include:
Education on rest recommendations and return to play activity

Manual therapy techniques

Dizziness and balance training
From the first day of physical therapy to the return to your desired work, sport, and leisure pursuits, your physical therapist will guide you every step of the way!
Learning proper body mechanics specific to your body's needs
Injuries occur every day whether at work, home, or out doing recreational activities. Select Therapy has helped patients of all ages to learn the proper techniques and mechanics to prevent injuries when performing daily activities. We screen and educate patients on proper mechanics for functional activities for any job, hobby, or recreational sport.
The Functional Movement Screen is a standardized assessment that focuses on movement patterns with functional motions. This screen allows us to develop and educate patients on the appropriate ways to move to decrease the risk of injuring the back, neck, or extremities. Patients are assessed and then given an individualized program to strengthen and stabilize them in order to perform daily functional activities properly.
Feel free to call our office for more information or to answer any questions specific to your needs.
Schools We Serve:
In addition, Select Therapy provides on-field and in-school/on-campus sports medicine coverage to Pierz High School and Pine River-Backus High School.
Services provided include:
Consultation regarding the development, implementation, and progression of sport-specific strength and conditioning programs

Injury prevention screening and proactive injury prevention exercise programs

Educational programs for coaches, parents, and athletes

Acute injury management and injury screening for referral

Direct access to Select Therapy's clinics for injury rehabilitation
This comprehensive approach reduces overall recovery time and expedites the return to all of the activities our patients enjoy. For more information about our Surgical Rehabilitation Program, feel free to give us a call, so we may answer questions specific to your needs.
Don't let an injury keep you on the sidelines! Visit your Select Therapy PT today and get back to doing what makes you happy! Take a look at some of the unique ways we can make a difference:
Feel free to call our office for more information or to answer any questions specific to your needs.