PROVIDERS
OFFICE LOCATIONS
WHAT OUR PATIENTS ARE SAYING
John Miller
September 29, 2021.
Have been treated by two therapists (Becca and Brenna) for back muscle spasms. They are both very competent, excellent "bed side manner", professionalism and skill. Their therapy and advice is improving my quality of life. Would actively seek treatment from them again if/when necessary.
Michele Fon
May 21, 2021.
The team is very welcoming and certainly knowledgeable. I felt at ease and have numerous appointments scheduled in the future. I highly recommend.
These people know what they are doing! I will HIGHLY recommend Select Therapy to anyone needing some help getting moving
Derrick Johnson
April 19, 2021.
Sarah Lundy and Breanna are amazing! If you need PT I recommend Select Therapy.
Toni Ford
March 17, 2021.
Wonderful service. Easy access, and they truly care about their patients.
William Stangler
February 28, 2021.
I found Select Therapy helpful, very conscious of my comfort during this Covid time, and a very knowledgeable physical therapist. And I got relief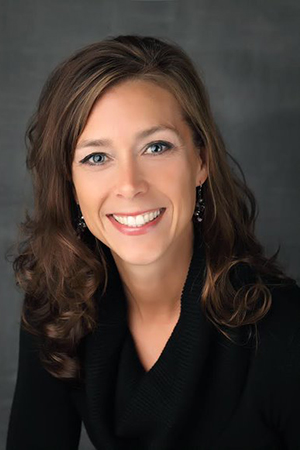 Sara graduated from high school in western Montana. She became interested in being an Occupational Therapist after taking a Career Pathways assessment before her Sophomore year in college that listed OT as a good fit. While completing her observation hours with an OT specializing in hand therapy, she knew this specialty area was what she wanted to pursue within her profession.
Sara graduated with honors from the University of Mary in Bismarck, ND in December 2003 and has been an OT since February 2004. She has lived in the Brainerd area since 2004. She enjoys making people feel welcome and working with patients to design creative solutions to help them reach their goals.
Outside of work, Sara enjoys spending time with her family and experiencing the outdoors. She participates in triathlons, running, boating, skiing, archery, and fishing league. She and her husband, Mike, have three children who also participate in a variety of sports. They love spending time on the lakes of Minnesota as a family.
Feel free to call our office for more information or to answer any questions specific to your needs.