PROVIDERS
OFFICE LOCATIONS
WHAT OUR PATIENTS ARE SAYING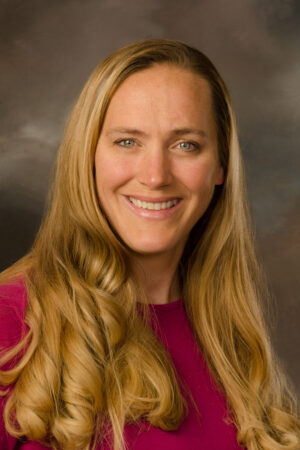 Sarah Lundy was introduced to the field of physical therapy as patient when in junior high school. She began working as a physical therapy aide in college and pursued a Bachelor's in Biology from the College of St. Catherine and a Doctorate in Physical Therapy from the College of St. Scholastica.
Sarah has a diverse background in PT. She has worked in an inpatient setting. She is trained in osteopathic physical therapy and myofascial release as well as pre- and post-natal PT. Sarah is also trained in pelvic floor therapy.
Sarah is originally from Brainerd. She and her husband Tanner are happy to be raising their four daughters, Sophia, Katherine, Clare, and Lucy, and their son James, in the beautiful Lakes area. Sarah enjoys keeping busy with family and enjoying the many benefits of this region — skiing, boating, skating, hiking, biking, and running. She looks forward to her girls' involvement in swimming lessons, All-Comers Track Meets, and other area events.
Sarah is an avid runner and hopes to participate in additional triathlons and marathons in the future.
Feel free to call our office for more information or to answer any questions specific to your needs.