PROVIDERS
OFFICE LOCATIONS
WHAT OUR PATIENTS ARE SAYING
John Miller
September 29, 2021.
Have been treated by two therapists (Becca and Brenna) for back muscle spasms. They are both very competent, excellent "bed side manner", professionalism and skill. Their therapy and advice is improving my quality of life. Would actively seek treatment from them again if/when necessary.
Michele Fon
May 21, 2021.
The team is very welcoming and certainly knowledgeable. I felt at ease and have numerous appointments scheduled in the future. I highly recommend.
These people know what they are doing! I will HIGHLY recommend Select Therapy to anyone needing some help getting moving
Derrick Johnson
April 19, 2021.
Sarah Lundy and Breanna are amazing! If you need PT I recommend Select Therapy.
Toni Ford
March 17, 2021.
Wonderful service. Easy access, and they truly care about their patients.
William Stangler
February 28, 2021.
I found Select Therapy helpful, very conscious of my comfort during this Covid time, and a very knowledgeable physical therapist. And I got relief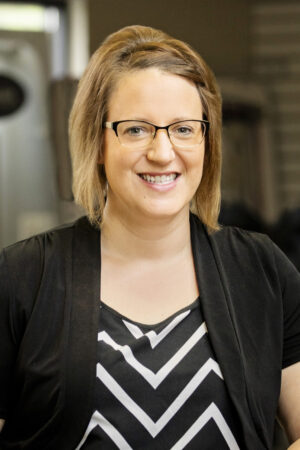 Jamie became interested in the field of Physical Therapy after she fractured her ankle just three days before she was to run in the state cross country meet during her junior year of high school. She was inspired to help others overcome their injuries as she worked to make a full recovery from her own injury. Jamie engaged in many sports in high school including track, cross country, basketball, and tennis. After high school, she has competed in multiple 5K's, half marathons, and a triathlon. 
She received her Physical Therapist Assistant degree from Anoka-Ramsey Community College. After graduation, she primarily worked in Chiropractic clinics. She also gained experience working as a PTA in a skilled nursing home setting for a short time in St. Cloud. Jamie's passion, however, is working with patients and their caregivers in outpatient rehabilitation. 
Jamie lives in Fort Ripley with her fiancée. She loves to be outdoors fishing, camping, four-wheeling, and gardening. 
Feel free to call our office for more information or to answer any questions specific to your needs.